What's Hot and What's Not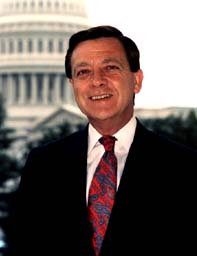 Volume 23 Issue 9
September 2017
---
By:
U.S. Senator John Seymour (ret.)
NATIONAL ECONOMY: The nation's economic recovery continues at a pace slower than a herd of three legged turtles moving through a molasses patch.
According to the U.S. Department of Labor, employers added 156,000 new jobs in August. That's 33,000 less new jobs than in the previous month of July and 54,000 less than in June. The Unemployment Rate ticked up to 4.4%.
Personal Incomes rose 0.4% and consumer spending rose 0.3% compared to July. Wages and salaries in August limped along at a growth rate of 0.5% compared to July and remain unchanged to wage increases in June.
The underlying Confidence Level of corporate America remains high with the Institute of Supply Management (ISM) releasing their Producer Management Indexes (PMI) for June. The Manufacturing Index was 58.8% and the Non-Manufacturing Index was 53.9. Any reading above 50 is considered to be an indicator of growth over the next six months.
Hurricane Harvey is expected to leave $180 billion in damages and losses to public and private property in its wake. That negative impact is expected to reduce new job numbers during September by 30,000 and decrease economic growth by 1% to 1.5% in the third quarter.
Real economic growth at a 3.5% - 4% annual rate awaits the President and Congress to pass meaningful tax reform with tax reductions for the middle class and corporations. Over $1 trillion in U.S. Corporate capital sits idly in International banks looking for some economic incentive to bring it home and invest it in new jobs.
With next to nothing in American workers' wage increases, a meaningful middle-class tax cut would motivate American workers to increase consumer spending, yet another source for new job growth.
Treasury Secretary Mnuchin promises tax relief by year end. If "Repeal & Replace Obamacare" is any example of the Administration and Congress working together, to move a promised agenda, I'm not willing to bet the family farm, or even the "Outhouse" on their performance. I hope I'm wrong.
THE FED WATCH & MORTGAGE RATES: Since Federal Reserve Board Chair, Janet Yellen and her economic "fortune telling" comrades on the Federal Open Markets Committee (FOMC) last met on July 25th, they have taken "no action" as in they have "done nothing."
The FOMC next meets on September 19 & 20. I expect them to, once again, "do nothing." Particularly since they will want to discuss and attempt to estimate the economic fallout from Hurricane Harvey.
The Federal Reserve borrowing rate for member banks remains at 1% to 1.25%. I believe that FNMA currently holds $1,767,553 x $1,000,000 of Mortgage Backed Securities (MBS), purchased from FNMA and FHLMC.
One of their next moves should be to begin selling these securities on the open market, which in turn will reduce the cash supply and raise interest rates. Hopefully, this will be a very gradual release and sale of MBS's, so as not to "shock" the money markets.
The Mortgage Banker's Association (MBA) reports that the mortgage rate for a 30-year fixed-rate mortgage with a 20% down payment was 4.24% as of Friday, September 1st. That's down 0.47% from the previous week.
MBA's Mortgage Credit Availability Index (MCAI) for July was 179.0. That's down 0.3 points from the previous month and is indicative of a slight tightening in borrowing requirements. To put that all in perspective, The MCAI was over 800 at the mortgage borrowing peak of 2007 and just before the sub-prime mortgage collapse.
The Federal Bureaucracies have over-reacted and continue to cause this credit crunch. The Trump Administration, specifically Treasury Secretary Mnuchin, needs to urge federal mortgage agencies to "loosen" borrowing standards to achieve a 400 MCAI. That would enable millions of first-time homebuyers to qualify for a home mortgage and purchase a piece of the American Dream.
FDR, during the great depression, created the FHA, Federal Housing Administration, and enabled millions of Americans to buy a home and the homebuilding industry came alive and created millions of jobs. I would think a Real Estate entrepreneur like Donald Trump would be all over that.
NATIONAL REAL ESTATE: The National Association of Realtors, NAR reports that their Pending Home Sales Index (PHS) was 109.1 in July. That's down 0.8% from the previous month and down for the 4th time in the last five months.
The supply of existing homes for sale has continued in "free fall" over the last 26 months. There has been a 9% drop in listings for sale over the last year. A stable housing market is a 6.0 months' supply of existing homes for sale. Current supply is a 4.2 months' supply at the current sales pace.
The median price for an existing home is $258,000. That's up 6.2% from one year ago and the 65th consecutive month of price increases.
The National Association of Homebuilders (NAHB) reported a drop of 9.4% in home sales during the month of July. Historically, the economic impact of one new home being built and sold has been 3.05 new jobs and 1.16 new jobs for each new multi-family unit constructed.
Clearly, the need for an easing in mortgage credit availability and incentives for new home construction have become critical if the housing industry is to lead new economic growth as it has in the past.
CONGRESS & THE TRUMP ADMINISTRATION: : "If Con is the opposite of Pro, then isn't Congress the opposite of Progress?" Jon Stuart.
Congress has been in their "summer recess" and will return after Labor Day. President Trump has now been in office seven months and 11 days. Neither has accomplished much that is meaningful.
With Republicans holding "majorities" in both the House and the Senate, as well as the White House, expectations for results have been very high and, so far very disappointing.
From the Republican Freedom Caucus and the House Conservatives to the Moderates, House Republicans are more divided than in recent history.
In the Senate, political division runs high between the likes of far- right Republicans like Senators Ted Cruz and Senator Rand Paul and moderate Republicans like Senators John McCain and Lindsay Graham.
President Trump has established very few relationships, in either house and among Conservatives or Moderates.
Perhaps these divisions among Republican groups, are reflecting a badly divided American people.
A recent Pew Research Center study of 10,000 American adults finds us more divided than ever, with personal and political polarization at a 20-year high. The number of people identifying themselves as either consistently liberal or consistently conservative has doubled in the last decade.
In 1994, 10% self- labeled themselves as liberal or conservative. In 2004, the number grew to 11%. By 2014, the number grew to 21%.
To make matters even more difficult in finding "bi-partisanship," today people dislike one another more and have become more "partisan." In 1994 Democrat attitudes about Republicans being unfavorable was at 16%. By 2014 Democrat attitudes considering Republicans "unfavorable" grew to 38%. Republican attitudes about Democrats being unfavorable grew from 17% in 1994 to 43% in 2014.
To make matters even more difficult, voters who consider themselves as "moderate" whether Democrat or Republican, tend to stay at home instead of voting. This results in "hard" conservatives or liberals being elected and drawing "hard" political lines, thus making compromise much more difficult.
It is true that elected bodies generally reflect the views and biases of the electorate.
It is my personal opinion that this "bitter partisanship" combined with a lack of civility in the common tactic of "talking over" someone with whom we disagree, has led to a dysfunctional Congress and Presidency.
HEALTHCARE HAS BECOME AN ENTITLEMENT: The failure to "repeal & replace" Obamacare is difficult at best, but now that at least a large number of Americans believe that healthcare is an undeniable "right," reducing the benefits of that perceived right are extraordinarily difficult.
Imagine how politically difficult it would be to reduce social security benefits. Anybody who is receiving or will be receiving Social Security Benefits will say, "I paid in for my Social Security and therefore that's my money."
Despite the fact, according to the Urban Institute, a credible non-profit think tank, that most Social Security recipients have or will receive many times more in benefits than they have put in, most perceive that receiving Social Security is an earned right in which the government has not and will not be a contributor.
Obamacare was voted in without one Republican vote; however, the grossly underestimated costs have now been laid at the feet of the Republicans with no visible way out.
The remainder of the Trump agenda includes Tax Reform, Infrastructure Spending, and Immigration Reform.
Unless, President Trump can change his temperament from "my way or the highway" to "let us reason together," chances of accomplishing his agenda are very dim.
CALIFORNIA ECONOMY & STATE GOVERNMENT: According to the State Department of Economic Development (EDD), California saw 82,600 new jobs created in the month of July; however, the unemployment rate increased to 4.8%
Government posted the largest job increase of 18,800 followed by educational and health services up 18,600 jobs and leisure and hospitality, up by 15,200 jobs.
Manufacturing lost 1,200 jobs, and mining and logging lost 300 jobs.
The three California Counties with the lowest unemployment rates are San Mateo, 3.2%, Marin, 3.4%, and San Francisco, 3.4%.
The three California Counties with the highest unemployment rates are Imperial 24.2%, Colusa, 11.6%, and Tulare, 10.8%.
CALIFORNIA WATER TUNNELS: State Water Agencies will foot the $17 billion bill for the construction of the water tunnels that are proposed to bring much needed new water supplies to Southern California. The Metropolitan Water District, (MWD) plans to pay for their $4.3 billion share of the total $17 billion cost by raising water rates from $23 to $38 per year. A vote will be held by MWD on September 16th.
AFFORDABLE HOUSING: After decades of turning a deaf ear to the need for more housing, perhaps a first step in increasing the supply of affordable housing is about to take place. Three bills have survived, out of 130 introduced, to move the housing agenda forward.
Senate Bill 35 proposes to streamline the approval of affordable housing projects by Cities and Boards of Supervisors. Such housing projects would avoid the complex process of local government approvals and the NIMBY-ISM (Not In My Backyard) that traditionally blocks needed zoning approvals.
Senate Bill 2 increases fees for recording documents by $75 per document. Documents for housing sale and purchase would be exempt from the fee increase.
Senate Bill 3 would place a $4 billion bond issue on the June 2018 ballot. If approved by voters, it would fund affordable rental housing and provide low-interest loans to veterans for a home purchase.
These bills will not solve California's housing crisis but the successful passage of these three bills would be a good step in the right direction.
CALIFORNIA HOUSING SALES REPORT: The California Association of Realtors (CAR) reports that existing home sales rose a meager 0.9% during the month of July compared to the previous month. Sales were down 4.9% compared to July of 2016.
Existing home prices in July were down by 1.1% compared to the previous month, but they were up by 7.4% compared to July of 2016. The existing median price was $549,460 for July.
The inventory of homes for sale continued to be extremely low with a 3.2 months' supply at the current sales pace. A 6 months' supply of homes for sale has been considered a "stable" housing market.
DISCLAIMER: This monthly newsletter is posted by Orange Coast Title Company and its family of companies. The opinions expressed herein are solely those of the author and not of management or their employees. Any criticisms, corrections or suggestions are always welcomed at jfseymour55@gmail.com.

SOURCES: LA Times, OC Register, Fresno Bee, Sacramento Bee, San Bernardino Sun, San Diego Tribune, Wall Street Journal, NAR, CAR, NAHB, MBA, CBIA, & CMBA.