What's Hot and What's Not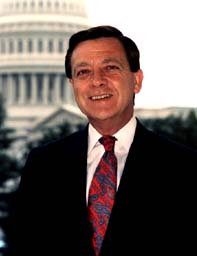 Volume 24 Issue 1
January 2018
---
By:
U.S. Senator John Seymour (ret.)
This issue marks the beginning of the 24th year of production of What's Hot & What's Not. I would be remiss if I didn't recognize and thank the talent and commitment of those dedicated employees of Orange Coast Title who have provided me the continuing support in order to make it all possible.
NATIONAL ECONOMY: Current economic data paints a very positive picture for 2018. Gross Domestic Product (GDP) for the third quarter was very positive at a 3.2% growth rate. The National Unemployment Rate for November was unchanged at 4.1%. New jobs created during the month of November were at the 228,000 level.
The Institute for Supply Management (ISM), a highly respected economic forecaster, reports that their November Manufacturing Index rose to 58.2%, down 0.5% from October. Any Index reading above 50.0 is indicative of new job growth over the next six months. ISM also reported that their Non-Manufacturing Index was 57.4% in November, down 2.7% from the previous month.
Christmas and holiday spending increased by 4.9% compared to 2016. Online holiday spending rose by 18.1%. My wife Judy, a contender for America's "shopper of the year award," had received so many Amazon deliveries, the "front porch pirates" had rented a "super-sized" U-Haul truck in their failed attempt to make off with the loot. I had to hire an armed 24-hour security guard to protect the front door deliveries.
According to Goldman Sachs, Americans can expect GDP to grow at 4% in 2018. That prediction was made in early December and prior to the passage of the Federal Tax Reform Act.
THE FED WATCH & MORTGAGE RATES: The Federal Reserve Board next meets on January 30 & 31st. Newly appointed Fed Chairman, James Powell, and his Federal Open Markets Committee (FOMC) will meet to determine their next move. Powell has served on the FOMC since 2012 and is expected to continue the "go slow" conservative policies of Janet Yellen.
President Trump has two vacancies on the FOMC that should be filled within the month.
In her final meeting, on December 15th, as Chair of the FED and the FOMC, Janet Yellen and her merry band of interest rate setters raised the Federal Reserve's borrowing rate for member banks by 0.5%. The FED rate now stands at 1.0% to 1.50%.
Expectations for 2018 and the Federal Reserve Bank borrowing rate are for three rate increases subject to a continuing growth in GDP and an inflation rate of not more than 2%.
The average mortgage rate for a 30-year fixed rate loan with a 20% cash down payment was 4.15% as of December 29th. That's one basis point higher than the previous week.
FEDERAL TAX REFORM: Washington "Think Tank" non-profit, The Tax Foundation, estimates that the economic benefit from the recently signed Federal Tax Reform Bill will mean a 1.7% increase in GDP over a 10-year period and a 1.5% increase in wages. They further estimate that it will create 339,000 new jobs over the next decade.
Mortgage interest deductibility was limited to $750,000 annually and "grandfathered" existing mortgage loans to a maximum of $1 million.
The Tax Foundation estimates that California, middle-class families, will receive a $733.01 increase in annual wages.
The federal child care tax credit will be raised to $2,000 from $1,000, and the maximum new corporate tax rate will be 21%.
New limits on the federal tax deductibility of state and local property, sales and income taxes will be limited to $10,000.
Part of the tax reform package included an elimination of the Obamacare mandate of requiring individuals to pay a penalty for not signing up for the federal healthcare plan.
FEDERAL BUDGET DEADLINE: After avoiding a federal government shutdown twice in December, Congress, once again, "kicked the can" down the road. The new deadline is now set for January 15.
Part of the negotiations in the latest deadline will include DACA immigration reform and the construction of President Trump's long-promised "border wall."
2018 LEGISLATIVE AGENDA: Early on the 2018 Trump Legislative agenda, will be a $2 trillion infrastructure bill that should draw Democrat support that may be enough to offset the "deficit hawk" Republicans who will vote against it.
Don't expect Trump to diminish his "tweeting" nor his personal attacks on those who may be so bold as to disagree with any of his pronouncements. His "end run" on the media has been very effective in rallying his political base; however, it has hurt his acceptance and job approval in the polls.
Recent public opinion polls have his approval ratings at an unprecedented historic low of 35%.
At this point the Independent Counsel investigation being conducted by former FBI Director, has impaneled a Federal Grand Jury. Historically, such a move by Independent Counsel suggests that he has evidence of illegal conduct that he believes will convict one or more defendants.
As of now, only President Trump's former campaign consultants Manafort and Flynn have been charged; however, rumors suggest Donald Trump Jr., and son-in-law Jared Kushner may be next on the indictment list.
2018 ELECTIONS: Although congressional elections are only 11 months away, in political terms, that's a lifetime and anything can happen.
In the House, Republicans currently hold 239 seats, Democrats 193 and there are three vacancies. Historically, the party that holds the White House, loses seats in the mid-term elections. However, with a 36-seat advantage, it is unlikely that the Republicans could lose their majority.
In the Senate, Republicans hold 51 seats, Democrats 47 and 2 Independents who caucus with the Democrats. A total of 33 Senate seats are up for election, 24 of the 33 seats up for grabs are currently held by Democrats and just 8 held by Republicans are at risk. The Republicans should hold their narrow majority; however, with the recent Alabama upset electing Democrat Jones, the first Democrat to win a Senate seat in 25 years, anything is possible.
The unpopularity of President Trump could play a role in determining Republicans' maintaining their majorities.
In those states where Trump's lack of support is evident, Republican candidates will "distance" themselves from him; but not his policies.
Trump's support and endorsement for Republican Senate candidates is much more likely in 10 of those states where he won handily in 2016.
NATIONAL HOUSING MARKET: According to the National Association of Realtors (NAR), existing home sales rose 5.6% in November, compared to the previous month and 3.8% better than November of 2016.
Unsold inventories of existing homes on the market dropped 7.2% for a 3.4 months' supply in November and were down 9.7% when compared to November of 2016.
All cash sales remained very strong in November, garnering 22% of the total sales while first-time homebuyers fell back with just 29% of total sales compared to 32% in November of 2016.
According to the National Association of Homebuilders (NAHB), new home sales jumped a most impressive 17.5% during the month of November. That's the highest rate of sales in the last decade and is 9.1% higher than November of 2016.
Annualized, November's sales totaled 733,000 units. There were 283,000 homes left in the unsold inventory, representing a 4.6 months' supply.
Regionally, year to date new home sales were up 30% in the Northeast, 18% in the Midwest, 6% in the West and 1% in the South.
Homebuilders expressed a new confidence that 2018 would show a strong housing recovery with continued low mortgage rates and easing loan qualification standards.
CALIFORNIA ECONOMY: The unemployment rate in November was 4.8% and there were 47,400 new jobs created. The construction industry has led the new jobs recovery with an 8% increase over the last year.
Counties with the highest unemployment rates in November continued to be Imperial County with 19.8% unemployment and Colusa County at 13.6%. Counties with the lowest unemployment rates in November were Marin County with 2.2%, San Mateo County with 2.1% and San Francisco County with 2.3%.
Following a 12 cent per gallon tax increase effective November 1st, new and higher vehicle registration fees take hold as of January 1st. Increases in vehicle registration are $25 to $175 dependent upon the value of the vehicle.
A statewide petition initiative to repeal the gas tax increases is being circulated, intended to qualify for voters this coming November. Early progress for the initiative indicates that it will be successful in its qualification.
2018 CALIFORNIA FIRES: Although the "Thomas" fire in southern California continues to burn, early estimates on losses from California wildfires in 2017 are over $10 billion including the loss of more than 8,400 homes and structures. Most importantly, 42 lives have been lost.
To date, it is too early to clearly understand "why" and "how" the largest fires in the history of the state burned over 1,200,000 acres. However, it is not too early to conclude and determine that we need vastly improved fire prevention policies and procedures in order to avoid any similar disasters in the future.
To date, California's leading politicians have blamed the fires on "climate change" and "Carbon Emissions."
Governor Brown's initial statement regards the disaster was "This is the new normal," referring to Climate Change as the culprit. Traveling in Paris to promote his Climate Change mantra, Brown said "The fires are burning in California, burning around the world." The world is "on the road to hell."
Brown's California Air Resources Board is promoting a new "scoping plan" aimed at doubling the rate at which it cuts carbon emissions. Perhaps we would be better served if they had a "plan" to measure emissions caused by wildfires.
Where is the plan to prevent wildfires? Where is the plan to clear our forests from dry brush and dead trees waiting to spark a fire? Where is the increase in the State Budget to prevent forest and open space fire areas at risk?
The current State budget, 2016 – 2017, for CalFire is $2,197,260 of which $1,814,929 is earmarked for "prevention." Are you kidding me? We can spend $63 billion on a "bullet train" but less than $2 million to prevent California wildfires!
We no longer have a need for "John the Baptist" Governor Jerry Brown. We need a new governor who will place the protection of California lives and property FIRST!!!
2018 CALIFORNIA ELECTIONS – 2018: The statewide races are dominated by U.S. Senator Dianne Feinstein's re-election and termed-out Governor Jerry Brown's seat.
Dianne Feinstein will be tough to beat. Her record fits the California Democratic profile, and the Republican registration, at 32% makes it next to impossible to overcome a well-positioned Democratic candidate.
In the race for Governor, Democratic Lt. Governor Gavin Newsom has the "inside track." His early fundraising far exceeds that of any known Democrat opponents. To beat Newsom, it will take a Democrat from the "outside" that has the ability to self-fund their campaign. Such a candidate could be Tom Steyer, a self-made billionaire as a hedge fund manager and active environmentalist.
Most recently, Steyer has spent $20 million on a petition to impeach Donald Trump. Should he enter the race for California Governor, he would be tough to beat.
Democrats control both the State Senate and the State Assembly with "super-majorities," 27 seats in the Senate and 54 seats in the Assembly. It takes 2/3rds of both bodies to (1) raise taxes and (2) override a veto by the Governor.
All 80 of the State Assembly seats are up for re-election and the early outlook is for the Democrats to maintain their "super-majority."
20 of the 40 State Senate seats are up for election. 11 of the 20 seats are currently held by Democrats and 9 seats are held by Republicans. The early outlook is for the Democrats to hold their current "super-majority."
2018 BALLOT PROPOSITIONS: Currently, there are the following propositions scheduled for the June or November ballots in 2018.
(1) $4 billion for local affordable housing projects
(2) $4 billion for state parks
(3) Cap 'n Trade expenditures requiring a two-thirds vote by the State Legislature
(4) A prohibition of transportation funds to be used for anything other than transportation programs
Other initiatives can qualify for the November ballot if they can meet the qualification requirements by April 24th.
Constitutional Amendment Initiatives require 585,407 valid voter signatures. All other, non-constitutional initiatives require 365,880 valid voter signatures.
DISCLAIMER: The opinions expressed herein are solely those of the author and should not, in any way, be attributed to the management nor employees of Orange Coast Title nor any of its subsidiaries or affiliates.

SOURCES: LA Times, OC Register, Fresno Bee, Sacramento Bee, San Bernardino Sun, San Diego Tribune, Wall Street Journal, NAR, CAR, NAHB, MBA, CBIA, & CMBA.