What's Hot and What's Not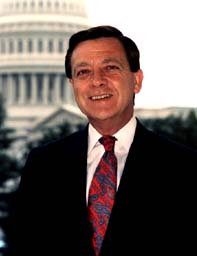 Volume 24 Issue 3
March 2018
---
By:
U.S. Senator John Seymour (ret.)
NATIONAL ECONOMY: The economy just keeps "humming." January's wage growth jumped 2.9% in January, compared to January of 2017. With the tax reform package just beginning to take effect, even, that will change for the better.
According to the U. S. Department of Labor, January new job performance was better than expected with 200,000 new jobs added and the Unemployment rate remaining at 4.1%, the lowest since January of 2000. The economy has demonstrated positive job growth for the last 86 consecutive months.
The Labor Participation rate continues at 62.7%. The Consumer Confidence level, in January, registered 122.1 which is the highest since February of 2000.
The Institute for Supply Management (ISM) reports that its' Manufacturing Index for January was 59.1%, a slight 0.2% decline from the previous month of December. The Non-Manufacturing Index for January came in at 59.9%. That's up 3.9% compared to December. The ISM indices historically reflect their economic projections for the next six months.
THE FED WATCH & MORTGAGE RATES: Recently appointed Chairman of the Federal Reserve testified before Congress on Monday of this week. Chairman Jerome Powell painted a rather "rosy" picture.
"The economic outlook remains strong," Powell said in prepared testimony. "Further gradual increases in the federal funds rate will best promote attainment" of the Fed's objectives.
Powell conveyed an upbeat picture of a U.S. economy expanding at a solid clip. The strong job market will help consumer spending and businesses will feel more confident about investing, which should boost productivity," he said.
As for "inflation" concerns, Powell said, "the Fed will continue to strike a balance between avoiding an overheated economy and bringing price inflation to 2% on a sustained basis." The current borrowing rate for member banks is 1.25% to 1.5%, set in December. Expectations for the next increase are at their next meeting, March 20-21.
My personal opinion of Powell's testimony before Congress was that, compared to his predecessors, Janet Yellen and Ben Bernanke, Powell was more "forthright" and less "cautionary" in his speaking style.
Powell and his compatriots at the Federal Reserve have a daunting task in balancing their interest rate policies in a rapidly growing economy and trying to keep inflation in check. We wish them well.
MORTGAGE RATES: The mortgage rate for a 30-year fixed rate mortgage with a 20% cash down payment is 4.118%, down slightly from last week.
CONGRESS & PRESIDENT TRUMP: After five attempts at passing a Continuing Budget Resolution and two government "shutdowns", Congress and the President agreed on spending limits for the next two years.
The agreed-upon spending limits increase the budget by $300 billion, $165 billion for defense and $131 billion for non-defense programs.
Immigration Reform took the political center stage in Washington with a looming March 6th deadline for the repeal of the Deferred Action for Childhood Arrivals (DACA).
Originally, The Dream Act was a bi-partisan legislative effort introduced in 2001 but never enacted. DACA, also known as "The Dreamers Act," was initiated by President Obama in 2012 and expanded in 2014. It was intended to prevent the deportation of children brought to our country by their parents.
Today, there are an estimated 800,000 "dreamers" who have been brought to America illegally. Many have matriculated through our schools and colleges, and are gainfully employed. Some have married and have children of their own. President Trump has set a deadline of March 6th for DACA to be enacted into law or repealed by his Presidential Executive Order.
President Trump's proposed repeal of DACA was challenged in the 9th Circuit Federal Court and on February 9th, it was found to be based on a "flawed legal premise." President Trump appealed the decision to the U.S. Supreme Court and they upheld the lower court's decision on February 26th.
DACA is now likely to remain in place until Immigration Reform Legislation is passed sometime after the November elections.
Immigration reform last took place in 1986 with President Reagan. Several proposals have been introduced in both the House and the Senate; however, none have passed and the most recent bi-partisan Senate proposal was promised a "veto" by President Trump.
The issues of DACA and Immigration Reform need to be separated. DACA deals with children brought to our country illegally and Immigration Reform deals with the much broader issue of who and when can foreign immigrants legally migrate to the United States.
President Trump has attempted to "link" the two issues and is currently holding DACA "hostage" for total immigration reform, including a $35 million wall on our southern border.
The "Dreamers" who have abided by our laws, paid their taxes and contributed to our society, deserve to live here permanently and be offered a path to citizenship. There is no way that we can deport 800,000 people, many of whom have lived here and raised their families.
GUN CONTROL: The recent shootings and killing of 17 at Stoneman Douglas High School in Parkland, Florida, has brought the entire issue of Gun Control to Congress and State Governments throughout the country.
The likelihood of major assault weapons bans is not great; however, stronger gun background checks prior to purchase and the banning of "bump stocks" that are used to convert some rifles into automatic weapons are more likely to be enacted.
The lack of response by the FBI and the Sherriff's Office in Broward County, Florida is unconscionable and should have arrested the shooter long before his rampage occurred. The Sherriff's office had received 25 calls for assistance long before the shooting occurred and the FBI had received almost a dozen calls regards the shooter and his mindset.
Beefing up security with technology resources and human resources and should be at the top of the list of things to do for local school boards and districts.
The political attacks on the National Rifle Association (NRA) are of little value and merely contribute to the growing environment that divides our country. As a State Senator in California, I voted for a bill that banned automatic assault weapons in 1989. The bill was enacted and signed by then-Governor George Deukmejian, Republican.
The NRA obviously opposed the bill and withdrew their support for me and all the other legislators that supported the measure.
Our youngest daughter attended El Rancho Middle School in Anaheim Hills at the time, and the school had been shut down because of an active shooter on the roof of one of the school buildings. Fortunately, the shooter was apprehended before he shot anyone; however, the experience was enough for me to join the legal assault weapon ban. As I look back, I believe that I did the right thing in voting for the bill, but I also believe that there are a lot more effective steps that need to be taken if we are to protect the public and our schools from these mentally sick individuals.
NATIONAL HOUSING MARKET: The U.S. Department of Commerce reported that there was a 7.8% drop in new home sales in January after a 7.6% drop in December's sales.
Winter weather in the Northeast and South was blamed for the slump in sales as both the Midwest and West, with better weather, experienced gains in new home sales.
The unsold inventories of new homes grew to a 6.1 months' supply at the current sales pace. A six months' inventory of unsold homes has historically been considered as a sign of a "stable" housing market.
The median price of a new home sold in January was $323,000. That's up by 2.5% from January of 2017. According to the National Association of Realtors (NAR), existing home sales for January were down 4.7%, the lowest since October of 2014. Sales were 3.8% lower than January of 2017.
CALIFORNIA ECONOMY & STATE GOVERNMENT: California's new jobs data for January will be released on March 7th. December brought 57,200 new jobs and a 4.3% unemployment rate.
From 2007 to 2016 California's population got smaller, older and wealthier, according to a recent report issued by the state.
Using filing data retrieved from the Internal Revenue Service, the report basically found that 6 million people left the state during that time period, while 5 million chose to make California their new home.
As a result, California's population became older and wealthier. Those moving out were typically younger, 25 or less or 36 to 45. They were less educated with a high school diploma or some college. They were also poorer. $15,000 to $30,000 or $40,000 to $55,000 in annual income.
The largest beneficiary of those leaving the golden state was Texas with 300,000 followed by Arizona, Nevada, Oregon, and Washington.
If you were to compare rental rates for a U-Haul from San Jose, California to Las Vegas, you would find the cost to be $2,000. The cost from Las Vegas to San Jose, $100. Housing costs in California have risen 71% since 2011 and rents account for one-half of the average family income.
By contrast, those moving into California most frequently were older than 65. In the younger, 18 to 35-year group, they were college educated and making $110,000 annually or more per year.
This "out-migration" trend has slowed over the last ten years. Between 1990 and 2006, the numbers were approximately "doubled."
GOVERNOR "MOONBEAM" & HIS LEGACY TUNNELS: In 1985, when Jerry Brown was first elected to the Governor's office, he stated that California should launch its own rockets and lead the nation in the "space-race" to the moon.
Mike Royco, famed Chicago Times reporter stuck Jerry Brown with the nickname, "Moonbeam" because Brown was so eccentric.
Brown has more than lived up to his nickname in his quest for "Climate Change." In an almost biblical, John the Baptist, style, Brown has traveled the world warning of the impending doom of Climate Change.
Brown has pushed to build a high-speed "bullet train" from San Francisco to Los Angeles. The train was to be engineered to make the San Francisco to LA trip in 2 hours and 40 minutes.
The project has run far behind schedule and the cost has risen by approximately $30 billion. Currently, it is under a financial audit which most believe is the death knell for Brown's train legacy.
Brown's other legacy is the construction of two 35-mile-long tunnels from the Sacramento River to the Southern California Aqueduct. The estimated cost for the twin-tunnel project is $35 billion.
Being unable to find public water agencies willing to pay for the twin-tunnels, Brown has recently offered to eliminate "one" of the tunnels, thereby reducing the cost to $11.1 billion.
The largest Public Water Agency in the state, the Metropolitan Water District, has recently "signaled" that they might be willing to help finance the tunnel. The project would require 19 million water rate payers to pay an additional $1.90 to $2.40 per month.
While the state considers the water tunnel project, billions of voter-approved dollars for water storage facilities sit unspent in state coffers.
Four years ago, in the midst of a five-year drought, voters approved a $7.5 billion bond issue, with a 67% approval.
One of the key factors in their approval was $2.7 billion set aside for additional water storage. The remaining $4.8 billion was earmarked for regional water projects, water recycling, desalination, watershed restoration, environmental protection, groundwater cleanup, wastewater treatment, and flood control.
86% of the bond issue has been appropriated by the State Legislature and only 14% has been spent.
$2.7 billion has been allocated to the California Water Commission but not one project has been approved despite 11 proposals, totaling $5.8 billion, having been submitted.
Two dam proposals have been submitted. One of the proposals, "Sites" is located 14 miles west of the Sacramento River near Colusa. The Sites Dam could hold 1.8 million acre-feet of water and become the states seventh-largest reservoir at a total cost of $5.2 billion. Applicants had asked for $1.7 billion but the Water Commission would only approve $662 million.
Backers of the proposed $3 billion Temperance Flat dam on the San Joaquin River near Fresno offered a capacity of 1.3 million acre-feet and had asked the Water Commission for $1 billion. The Water Commission judged it to be ineligible.
California's water shortages have solutions at a much less cost than Brown's proposed "tunnel" projects. The State Legislature needs to tell the State Water Commission to either act or disband.
DISCLAIMER: The opinions expressed herein are solely those of the author and should not, in any way, be attributed to the management nor employees of Orange Coast Title nor any of its subsidiaries or affiliates.

SOURCES: LA Times, OC Register, Fresno Bee, Sacramento Bee, San Bernardino Sun, San Diego Tribune, Wall Street Journal, NAR, CAR, NAHB, MBA, CBIA, & CMBA.