What's Hot and What's Not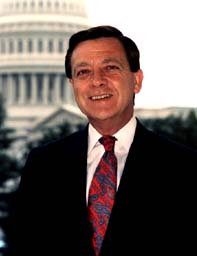 Volume 24 Issue 5
May 2018
---
By:
U.S. Senator John Seymour (ret.)
NATIONAL ECONOMY: The U.S. Department of Commerce reported that our Gross Domestic Product (GDP) for the first quarter of 2018 came in less than expected at a 2.3% growth rate. This follows the fourth quarter of 2017 growth rate of 2.9%.
Economists have been projecting a 2018 GDP rate of 3% to 3.5%. The Trump Administration has been projecting a 3.5% to 4% growth rate. The expected increases have been based upon positive benefits from the December tax reform package and continued "de-regulation" of the business sector.
The expected wage and salary increases hoped for as a result of the tax reform bill, has begun to show its impact. The U.S. Department of Labor said the employment cost index, a measure of wages, salaries and employer costs for private – sector workers rose by 1% in the first quarter of this year. That was the biggest jump in more than a decade. Last week's first quarter GDP estimates could be revised this month and many economists are expecting upward revisions.
A Federal Reserve study in July of 2017 concluded that first quarter estimates of GDP growth from 2007 to 2016 has averaged 1.3% below growth for the entire year, and therefore, there could be something wrong with how government statisticians factor in seasonal adjustments.
Kevin Hassett, Chairman, of the White House Council of Economic Advisors said, "There's some speculation that the extra money promised to be received by American workers, as a result of December's Tax Reform Bill, which is definitely there, might take a little longer for people to turn into consumption." Hassett said that he remained confident that the U.S. would still hit 3% GDP growth for the year of 2018.
The annual Economic Report of the President, released last month, forecast 3.1% growth this year, increasing to 3.2% next year. However, the Congressional Budget Office recently estimated 3.3% growth this year, dropping to 2.4% in 2019 and 1.8% the following year.
I'm reminded of what President Harry Truman once said, after becoming frustrated by the varying opinions from economists. "All my economists say that on one hand, it could be this, but on the other hand, it could be that. Give me a one-handed economist!"
THE FED WATCH & MORTGAGE RATES: Federal Reserve Chairman, Jerome Powell and his merry band of interest rate setters who make up the Federal Open Markets Committee (FOMC) meet this week and expectations are that they will take no actions but will leave the door open to increases in the Federal Reserve Bank borrowing rates later this year. The current borrowing rate is 1.50% to 1.75%.
According to the Federal Home Loan Corporation, (FHLMC), their current interest rate on a conforming 30-year fixed-rate mortgage single-family home with a 20% cash down payment is 4.58% with 0.5% loan origination fee. That compares to 4.47% in the previous week and is at the highest rate since August of 2013.
According to the Mortgage Banker's Association (MBA), their Mortgage Credit Availability Index (MCAI) dropped 1.5% in March to 177.9. The Index on Government FHA/VA loans dropped 2.1%, Convention Loans were down 0.8% and Jumbo loans were down 1.7%.
The MCAI Index remains far below the "highs" of the 2006 "sub-prime" era.
THE TRUMP ADMINISTRATION & CONGRESS: The current focus of the White House and Congress has been on diplomacy and foreign affairs.
French President Macron and his wife were in Washington D.C. for three days last week. Their visit included President Macron and President Trump, in closed meetings, discussing the Iran nuclear deal reached in 2015 by President Obama, the Paris Climate Agreement, and Foreign Trade.
President Trump has promised to withdraw and cancel the Iran nuclear deal on May 15 and to withdraw the U.S. from the Paris Climate Agreement prior to November of 2020. Trump has further threatened to impose tariffs on the countries belonging to the European Union.
With all of that on the table, Melania Trump set the table and menu for President Trump's first formal White House dinner with President Macron and his wife, Brigette. The visit by President Macron was concluded with a 45- minute speech to the members of Congress.
The unusual 3-day visit was filled with media opportunities portraying Trump and Macron as "hand-holding" fraternity brothers who lavished praise upon one another as if they were at a "testimonial" dinner.
What impact on the contentious issues discussed in their meetings, remains to be seen; however, my best bet is that Macron will win on Foreign Trade and lose on Iran and the Paris Climate Agreement.
Following Trump's meeting with President Macron was a brief three-hour meeting with Chancellor Angela Merkel of Germany. The issues were the same; however, I doubt that their meeting changed anyone's mind.
The more interesting and historic meeting is the pending meeting between North Korea's Supreme Leader, Kim Jong Un and President Donald Trump. Currently, their meeting is scheduled this month, to be held in Mongolia or Singapore. To date, North Korea has promised to close one outdated and non-functioning nuclear development site. At a recent meeting between South Korea's President Moon and North Korea's Kim Jong Un, both sides claimed to want peace and an official ending of the Korean War.
President Trump has defined the U.S. goal of total and verifiable denuclearization of North Korea before a cessation of the current economic sanctions imposed on North Korea. Both Presidents Bush and Obama were unsuccessful in their efforts to achieve the denuclearization of North Korea.
North Korea's verbal promise to destroy "one," non-functioning nuclear testing site, is a long way from total denuclearization of all weapons and their sites. President Trump has boasted that he is the world's greatest dealmaker. This North Korean deal is sure to test all of his skills and then some. To the degree that President Trump has developed meaningful and helpful relationships with Russia's Vladimir Putin and China's Xi Jinping, they can be strong allies in this effort.
I'm mindful of President Ronald Reagan's slogan when negotiating with Russia over Arms Control Agreements….Trust but Verify!
CALIFORNIA ECONOMY: California businesses created 14,000 new jobs during the month of February and the unemployment rate fell to 4.3%. The record low unemployment rate was last seen at the beginning of 1976. Notable industrial sectors that posted the largest number of new jobs were, Professional & Business Services with 8,300 new jobs, Construction created 6,800 new jobs, and Manufacturing grew a surprising 3,500 new jobs.
The five counties with the lowest unemployment rates were San Mateo 2.4%, Marin 2.5%, San Francisco 2.5%, Orange 3.1%, and San Luis Obispo 3.2%. The five counties with the highest unemployment rates were Colusa 20%, Imperial 16%, Plumas 11.7%, Tulare 11.3% and Merced 10.6%.
Between February, 2017 and February, 2018 the Golden State created 383,600 new jobs.
CALIFORNIA VOTER INITIATIVES: Proposition 13, a property tax limitation, passed in 1978, currently has a provision that limits the growth of property tax assessments to 2% per year on homeowners until the homeowner "sells" and buys a more expensive home.
Nearly 1 million signatures have qualified an initiative for the November ballot that would enable homeowners, 55 and older, who sell their current home and buy a more expensive home to maintain the limited tax assessment that they had on their previous home.
The California Association of Realtors (CAR) sponsored and qualified the initiative.
RENT CONTROL: A statewide initiative to dramatically expand residential rent control has qualified for the November ballot. Sponsored by the Coalition for Affordable Housing, 565,800 qualified signatures have been verified by the Secretary of State.
Under current law, any residential rental housing built after February of 1995 is exempt from local rent control ordinances. The qualified initiative, if approved by voters this November, would eliminate the current law and permit local governments to approve rent control ordinances on all residential rental properties.
The rent control initiative will be heavily financed by both pro and con interests. To date, proponents have contributed in excess of $2,000,000 to Californians. For Affordable Housing and The Coalition for Responsible Housing has raised more than $3,000,000 in opposition. I remember my first college economics class in which I learned about the economic law of supply and demand, the greater the supply, the lower the price and conversely, the lower the supply, the higher the price.
California is already faced with the highest home prices and highest rents in the nation. The high housing prices have been caused by a lack of new housing supply. The NIMBY, not in my backyard, the movement has been the primary cause of California's housing crisis. Additionally, exorbitant local building and zoning fees have added to the crisis and finally, the California Environmental Quality Act has been perverted to legally delay if not prohibit new housing development.
Statewide rent control will add to the housing crisis and will only lead to more "public housing assistance."
GAS TAX REPEAL: With over 1,000,000 signatures an initiative has qualified for the November ballot that, if approved, will repeal the gas tax increases approved by the Governor and State Legislature late last year. The Brown gas tax measure raised gas taxes by 12 cents per gallon and raised vehicle registration fees by $25 to $175 per year.
A recent public opinion poll, by a California University, indicates that voters will approve such a repeal by a 52% to 43% edge.
Including federal taxes on gasoline, Californians are now paying 58.3 cents per gallon and are frustrated by the lack of highway repairs. As if that's not enough, add another 18.4 cents per gallon for Federal taxes for a total of 76.7 cents per gallon. Only the State of Pennsylvania has higher gas taxes than California.
A recent study completed by a California State Agency concluded that just 20% of collected gasoline taxes went to repair highways and the balance was appropriated to the "General Fund."
DELTA WATER TUNNELS: The proposed 35 miles, $17 billion "twin" tunnels, seemingly, just won't go away. The Metropolitan Water District (MWD), has agreed to help finance "one" tunnel, has now doubled down, voting to invest $11 billion of the $17 billion needed for "two" tunnels.
Estimates are that MWD will raise water rates for the individual ratepayer by $60 per year to cover construction costs.
THE NATIONAL HOUSING MARKET: The struggling housing market, according to the National Association of Realtors (NAR), grew for the second month in a row during March.
Total Existing home sales rose 1.1% during the month of March. Annualized, March sales projected 5.60 million units for 2018. That's up from 5.54 million units projected in the previous month.
NAR's Chief Economist, Lawrence Yun said that "March sales eked forward despite challenging market conditions in most of the country." Yun further elaborated, " The unwelcoming news is that while the healthy economy is generating sustained interest in buying a home this spring, sales are lagging year-ago levels because supply is woefully low and home prices keep climbing above what some would-be buyers can afford."
The median existing-home price paid for "all" types of housing in March was $250,400. That's up 5.8% from March of 2017 and makes the 73rd straight month of year-over-year gains. Unsold housing inventories rose 5.7% during March, equaling 1.67 million units for sale; however, that's 7.2% lower than one year ago and represents a 3.6 months' supply.
CALIFORNIA HOUSING MARKET: California existing-home sales inched 0.3% higher in March than the preceding month and were 1.6% higher than March of 2017.
March's statewide median home price was $564,830, up 8.1% from February and up 8.9% compared to March of 2017.
Counties that hit new median "peak" prices were Alameda, $955,000, San Mateo, $1,392,500, Santa Clara, $1,615,000, San Diego, $625,400, and Orange County, $824,450. Statewide, the unsold inventory of existing homes for sale dipped below the 3-month benchmark for the first time since the end of 2017, registering 2.9 months' in March compared to 3.0 months' in March of 2017. Historically, a six-month supply of existing homes for sale has been considered a "stable" housing market, according to the California Association of Realtors (CAR).
CALIFORNIA'S HOUSING BUBBLE: For those who are expecting the "housing price bubble" to burst, don't hold your breath. Arch MI, a nationally recognized home mortgage insurer, has completed a study of 100 major metropolitan areas and ranking them for a likelihood of a housing bubble "burst."
California's Orange County has a 4% chance of a Housing Bubble Burst. Los Angeles has a 2% chance. Riverside & San Bernardino has a 2% chance. San Diego County has a 4% risk of a bubble burst.
DISCLAIMER: The opinions expressed herein are solely those of the author and should not, in any way, be attributed to the management nor employees of Orange Coast Title nor any of its subsidiaries or affiliates.

SOURCES: LA Times, OC Register, Fresno Bee, Sacramento Bee, San Bernardino Sun, San Diego Tribune, Wall Street Journal, NAR, CAR, NAHB, MBA, CBIA, & CMBA.