What's Hot and What's Not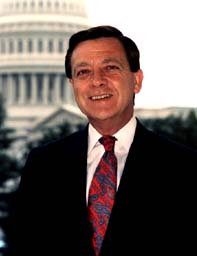 Volume 24 Issue 9
September 2018
---
By:
U.S. Senator John Seymour (ret.)
NATIONAL ECONOMY: July produced 157,000 new jobs and the unemployment rate dropped to 3.9%. The 2nd quarter Gross Domestic Product revision came in at 4.2%. Expectations for GDP growth for the full year of 2018 remain at 3% to 3.5%.
According to the U.S. Department of Commerce, Consumer spending rose another 0.4% in the month of July. This represents the sixth straight month of increases.
Taking a little longer look at the state of our economy, the Institute of Supply Management Index, ISM for manufacturing dropped by 2.1% to 58.1 in July and reported a 3.4% decline to 55.7 in their non-manufacturing Index in the same month.
As an economic indicator, the ISM Index represents a projection of economic growth six months' from now. Any Index reading above 50.0 portends positive economic growth.
As of this printing, the economic impacts from our trade wars on the U.S. economy have been minimal; however, expectations are more negative over the next 90 days.
To date, results of the Trump imposed 20% tariffs on imported steel and 10% tariffs on aluminum have not resulted in any reductions in foreign tariffs of any foreign countries. The authority that President Trump has used to impose tariffs is his presidential power when a "potential" threat to our national security has occurred. I know of no "national security" threats by Mexico, Canada, or the European Union. China might qualify as a "national security" threat but all of the other countries are considered as our closest allies.
Congress has been delinquent in taking action ordering a stop to the Trump tariffs on our allies.
THE FED WATCH & MORTGAGE RATES: Watching our Federal Reserve Board and their Federal Open Markets Committee (FOMC) is as "borrrrrring" as watching paint dry on a wall.
Federal Reserve Board Chairman Jerome Powell and his FOMC next meet on September 25 and 26. Expectations are for them to Increase the Federal Reserve loan borrowing rate by 0.25%. However, don't hold your breath!
Currently, the FRB borrowing rate is 1.75% to 2%.
The FRB portrays that old adage of Mark Twain, "never put off until tomorrow, that which you can put off until the day after tomorrow."
According to the Mortgage Bankers Association, the interest rate for a 30-year mortgage with a 20% cash down payment as of August 29th was 4.78%.
SENATOR JOHN McCAIN, U. S. PATRIOT & PUBLIC SERVANT: I served with John McCain and got to know him, up-close and personal. Senator McCain became my mentor in October of 1991 and he provided strong support for my election, as he campaigned for me and with me in California.
John could be irreverent and quick to challenge any proposal that he opposed; however, when he supported you or any proposal, it was without reservation and it received his full-throated support.
When I was fighting for a water proposal to increase the transmission of water from the San Joaquin Delta to southern California, I enlisted John's help and he stood with me in bringing my amendment to a vote over the objections of the Democratic majority, and in my filibuster to require a Senate vote before adjournment for summer recess.
He personified what it meant to be a "public servant" and set politics aside when the public interest was threatened. McCain's passing reminds us, that not only is America the greatest country in the history of mankind, but it can and will "heal" the issues that divide us today.
CONGRESSIONAL ELECTIONS – 2018: Labor Day, historically has signaled the closing efforts of political campaigns before the voters make their final decisions at the November elections. I recently read two enlightening comments about politicians.
(1) An honest politician is one who, when he is bought, will stay bought!
(2) What do politicians and porn stars have in common? They're experts at switching positions in front of a camera.
On November 6th, elections will be held for all 435 seats in the House of Representatives and 33 out of the 100 seats in the U.S. Senate.
Currently, the Republicans control the House, holding 236 seats, while the Democrats hold 193 seats. Therefore, in order for the Democrats to gain control of the House of Representatives, they need to hold their 193 seats and pickup a minimum of 23 seats.
Historically, elections held in the middle of a President's four-year term, have favored the minority party. In this case, history is on the side of the Democrats. In the last 20 mid-term elections, the minority party has picked up an average of 18 or more seats in the House.
Under the last Republican President, George Bush, in the mid-term elections of 2006, Republicans gave up 30 seats. The seated President's popularity will normally impact the outcome of the mid-term elections. In 2006, President Bush's approval rating was 40%.
Currently, President Trump's approval rating is 40%. In my opinion, if the elections were held today, the Democrats would pick up the 25 seats needed, in order to regain control of the House.
However, there are 67 days before the elections and President Trump has promised to campaign hard for the Republicans. If we have learned anything about this President, we should have learned by now, that underestimating him can be a huge mistake.
Current political conditions favor the Republicans to "hold" a majority in the U.S. Senate. Currently, the Republicans hold a majority with 50 seats plus the currently vacant seat of John McCain (AZ). McCain's vacant seat will be filled by an appointment for the next two years by the Arizona Republican Governor.
With a total of 33 Senate seats up for election, the Democrats will have 24 seats at risk, while the Republicans have only 9 seats at risk. It is highly unlikely that Republicans lose "control" of the Senate.
IMPEACHMENT OF PRESIDENT TRUMP: Assuming the Independent Counsel, Mueller, finds grounds for impeachment, I believe that impeachment is highly unlikely.
Should the Democrats regain control of the House of Representatives and should they then vote for impeachment, a two-thirds majority vote for impeachment in the Senate is required, and that is highly unlikely.
NATIONAL HOUSING MARKET: The National Association of Homebuilders (NAHB) reports that new home sales dropped another 1.7% in the month of July compared to the preceding month. Homebuilders recorded the lowest number of homes sold since October of 2017.
The unsold inventory of new homes represented a 5.9 months' supply at the current sales pace. New housing starts in July rose 0.9% compared to the previous month and is on pace to construct 1.17 million units this year.
According to the National Association of Realtors (NAR), Pending home sales dropped 0.7% in July and that represents the 7th consecutive month of declining sales. The median price paid for an existing home in July was $269,000. The unsold inventory of existing homes for sale in July rose 4.5% compared to July of 2017 and represented a 4.3 months' supply.
THE WONDERFUL WORLD OF GOVERNOR JERRY BROWN: In just 122 days Governor Jerry Brown will leave office under California's term limits. Brown has served a total of 4 terms. That's 16 years of Governor "moonbeam." Have you ever wondered how a Jerry Brown supporter gets shot in Texas? By displaying a bumper sticker that says, "I voted for Obama and I'm here to take your guns." Brown's legacy is that he has led the state to become the highest taxing state in the nation with the greatest number of anti-business regulations.
Under Brown's tenure, California has earned the dubious distinction of ranking #1 in being the home of the homeless and the largest percentage of families, 23.4% living below the nation's poverty level. Governor Brown leaves office with two major capital projects in process; but not yet under construction.
1. The California Bullet Train, a proposed high-speed train from San Francisco to Los Angeles, is projected to cost a total of $93 billion and take another 22 years to construct. Currently, the Bullet train project is costing $3.1 million per day and will grow to $29 million per day in 2023. Comparatively, the NASA Apollo Moonshot program cost $30 million per day. Currently, the project is under an in-depth audit which should easily show that this is the greatest government "boondoggle" in U.S. history.
2. Brown's other "legacy" proposal is to build two 35 mile 40-foot wide tunnels from the Sacramento River to aqueducts at the southern edge. The water would flow into the San Joaquin Valley and be pumped over the Tehachapi Mountains to Southern California. The total estimated cost is $17 billion. The estimated $17 billion is planned to be paid for by Southern California water users at a proposed rate of $4.80 per month per household.
CALIFORNIA ECONOMY: The unemployment rate for July held steady for the fourth consecutive month at 4.2%, however, new jobs created were a paltry 800.
Industries creating the largest number of new jobs were:

| | |
| --- | --- |
| Education & Health Services | 8,000 |
| Information & Technology | 2,900 |
| Government | 3,500 |
Industries losing the greatest number of jobs were:
| | |
| --- | --- |
| Leisure & Hospitality | 4,000 |
| Transportation & Utilities | 2,600 |
| Financial Services | 2,300 |
The five California counties with the lowest unemployment rates were:
| | |
| --- | --- |
| San Mateo | 2.5% |
| San Francisco | 2.6% |
| Marin | 2.7% |
| Santa Clara | 2.9% |
| Alameda | 3.3% |
The five California counties with the highest unemployment rates were:
| | |
| --- | --- |
| Imperial | 18.0% |
| Colusa | 11.9% |
| Kern | 8.7% |
| Kings | 8.2% |
CALIFORNIA AFFORDABLE HOUSING: The California Association of Realtors (CAR) blames higher housing prices and rising interest rates for the historic low percentage of California households who can afford to buy the median-priced existing family home.
According to CAR, just 26% of California's households can afford to buy the median-priced single-family home, now valued at $596,730. The median priced condominium or townhouse is now $477,790.
The median-priced home now requires an annual income of $126,460 and $101,270 for a condominium or townhouse. That's after a 20% down payment. Is it any wonder that California families are "pulling stakes" and moving to Nevada, Texas, Arizona, Utah, and North Carolina.
According to Core-Logic, a data tracking company on home sellers and buyers, for every homebuyer coming to California, three home sellers are leaving the state. We know how to solve this crisis; however, we lack the political will to do what is necessary. Thank you, Jerry Brown and the spineless locally elected officials who are afraid to stand up to the "Not In My Backyard" NIMBY crowd that are destroying the state.
DISCLAIMER: The opinions expressed herein are solely those of the author and should not, in any way, be attributed to the management nor employees of Orange Coast Title nor any of its subsidiaries or affiliates.

SOURCES: LA Times, OC Register, Fresno Bee, Sacramento Bee, San Bernardino Sun, San Diego Tribune, Wall Street Journal, NAR, CAR, NAHB, MBA, CBIA, & CMBA.