What's Hot and What's Not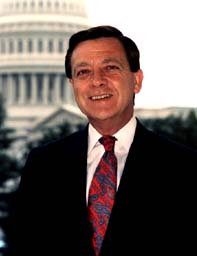 Volume 23 Issue 7
July 2017
---
By:
U.S. Senator John Seymour (ret.)
NATIONAL ECONOMY: The final revision of first-quarter Gross Domestic Product (GDP), just released by the U.S. Department of Commerce, was 1.4%. That's up from their original growth report of 0.7%.
Projections for the full year of 2017 are for 2.5%. Prospects for a 4% annual GDP rate, as promised by President Donald Trump, seem as unlikely as his cessation of morning "tweets." Trump's Treasury Secretary, Steven Mnuchin, has "walked back" the promise of 4% GDP growth to 2.9% to 3% in 2018.
Consumer spending continues its lackluster performance with a 0.1% increase in May. Consumers appear to be holding back on spending with a 5% increase in savings over the past year.
Inflation, although up 1.4% from one year ago, has slipped back for the third consecutive month.
New jobs created in May were 138,000, according to the U.S. Bureau of Labor Statistics. The National unemployment rate was 4.3%, and the Labor Participation Rate was 62.7%.
Corporate America appears reluctant to make the investments that will lead to new job creation and stronger economic growth. Over $1 trillion of U.S. Corporate cash is sitting in foreign banks, awaiting tax reform that will reduce tax penalties for bringing it back and being invested in the U.S.
U.S. taxes on profits of corporations are currently the highest of any "industrialized" nation. President Trump has promised to reduce the current rate on corporate taxes from 25% to 15%; however, we are now 161 days into his presidency, and he has yet to put forth any specific legislative proposal on tax reform.
The awaited banking deregulation reform of Dodd-Frank has continued to impede commercial bank lending, despite their holding record bank reserves. Rather than expanding lending opportunities, publicly traded banks are using their burgeoning reserves to buy back their traded stocks, contributing nothing to corporate job expansion.
THE FED WATCH & MORTGAGE RATES: Federal Reserve Chair, Janet Yellen, and her Federal Open Markets Committee "chums," continue to keep interest rates down and have begun discussions on how and how much of their "balance sheet" they will liquidate, given current economic conditions. The FEDs next meet on July 25th and 26th. Expectations are for them to increase their current bank borrowing rates from 0.75% - 1.0% to 1.0% - 1.25%, either at this upcoming meeting or the following meeting in September.
The current 30-year mortgage rate for a 30- year fixed rate loan is 3.6%, according to FNMA.
The Mortgage Bankers Association (MBA) reports that their Mortgage Credit Availability Index (MCAI) rose by 0.6% to 115.8 during the month of June. The MCAI measures the ease or lack thereof of obtaining a mortgage loan. For comparative purposes, the Index was 900 at the height of the sub-prime lending market in the summer of 2008
$15.00 PER HOUR MINIMUM WAGE REPORT: Seattle, Washington has issued the first report on the effects of implementing a mandatory $15.00 per hour minimum wage.
Seattle's minimum wage was $9.47 per hour in 2011, $11.00 per hour in 2015, $13.00 per hour in 2016, and $15.00 per hour in 2017.
The Seattle study reports that, over the period of increasing minimum wages, the recipients experienced a 9% cut in hours worked, resulting in an overall reduction in annual income of $125.00.
It will be interesting to see the impact of a $15.00 per hour minimum wage on California's most economically diverse state in the United States.
The Massachusetts Institute of Technology (MIT) reports that the economic diversity in California ranges from $10.00 per hour for a living wage in Yuba County, to $14.00 per hour in Santa Clara County.
One of the largest employers in California, Agriculture, will be particularly impacted. How California Agriculture, paying workers $15.00 per hour, will compete with Arizona agricultural workers, currently being paid $8.05 per hour remains to be seen.
Generally speaking, I believe that the impact of the $15.00 per hour minimum wage in California will hasten the development of the new technology and "robotic" working class, and encourage the continuing exodos of business and jobs to other states.
CONGRESS & THE TRUMP ADMINISTRATION: How is it that Republicans, with majority control, in the House, the Senate, and the White House, have been unable to pass the "Repeal & Replace" Obamacare plan nor anything else on their Republican agenda?
Before I render my opinion on the above question, let me say that "doing nothing" is better than the Democrat alternative of Hillary Clinton or Bernie Sanders.
Repealing Obamacare, in itself is quite easy. However, replacing it with something cheaper without reducing or eliminating health services is nearly impossible. This is a classic example of how politically difficult it is to eliminate any "entitlement" program. Once people perceive that any federal program helps them, they feel it should continue "permanently."
The media, Democrats, and all the healthcare special interests will vehemently oppose any attempts to reduce any portion of any benefit.
The Congressional Budget Office (CBO) scored the Republican Obamacare Replacement bills and found that 22 million poor and/or sick Americans will lose their healthcare coverage by 2022.
Shifting the Medicaid program to the states reduces the federal costs but merely passes the economic burden to the states.
In answer to the Republican dilemma of accomplishing little or nothing in moving a legislative agenda it's not a lack of understanding President Trump's "Art of the Deal." Rather, it is President Trump's lack of understanding the "Art of Governing."
Having personally experienced governing at the local, state and federal levels of government, I can attest to the validity of the political leadership analogy that successful leadership and governing in the House and Senate can be compared to one's ability to successfully "herd cats." It ain't easy, it's messy, and it sure isn't pretty!
In addition to learning how to herd cats, the greatest treatise ever written on political leadership is "The Prince," written by Niccolo Machiavelli. He wrote that any successful ruler should seek to be both "loved and feared." If President Trump has read and studied Machiavelli, he has thus far; failed to demonstrate that he is capable of applying the skills.
When the House finalized their version of "Replace & Repeal," Trump used his "Presidential Muscle" to try to convince the last few "holdout" votes; however, the recalcitrant Republicans rejected his threats of opposition in their re-elections of 2018. Failing in his attempt, Trump backed off.
House Speaker Ryan successfully negotiated a majority and President Trump claimed victory with a lavish "kumbaya" display of the Republican House members in the White House Rose Garden.
Two months later as President Trump moved to support the Senate's version of "Repeal & Replace," he reversed his position of support for the House Republicans' version, calling it "mean."
In so doing he left numerous House Republicans "hanging out to dry."
As President of the Senate, Mitch McConnell worked recalcitrant conservative Republican Senate votes, President Trump became frustrated with the slow progress and he changed positions again. This time, he tweeted wavering Senate Republicans to vote for "Repeal" and take up the "Replace" at a later time.
In short, Trump undercut Senate Leader, Mitch McConnell's "herding of the cats", and the entire effort collapsed.
With President Trump's public support continuing in the doldrums of 40% or less, and his lack of Republican support in both Houses of Congress, the prospects of moving his ambitious agenda of Tax Reform, Immigration Reform, and Infrastructure Investment are in jeopardy.
FUTURE JOBS, TECHNOLOGY & ROBOTS: Jeff Bezos, CEO of Amazon and Elon Musk, CEO of Tesla Motors, are being described, by some, as today's Thomas Edison and Henry Ford.
It is interesting that both of these world leading entrepreneurs are predicting the same "new age" labor market, coming within the next 20 years.
Both Bezos and Musk predict new work-saving technology and job replacing robots that will create an entirely different world workforce than we know today.
Tomorrow's workforce will work fewer hours for more pay. Our society and our federal government will mandate a "universal living wage."
The Universal Living Wage will become the next federal "entitlement" program according to Elon Musk.
The dramatic changes taking place in the retail industry today, laying off more than 80,000 people nationwide, resulting in the closure and redevelopment of 20% of our nation's shopping malls has basically been caused by one entrepreneur, Jeff Bezos, and his company, Amazon.
If change is difficult for you to accept, better move over before you get rolled over!
CALIFORNIA ECONOMY & GOVERNMENT: According to California's State Employment Development Department (EDD), the unemployment rate, in the golden state dropped to 4.7% in May while creating 17,600 new jobs.
Out of the eleven industry sectors tracked by EDD, eight of them gained a total of 29,400 new jobs while three industry sectors dropped 11,880 jobs.
The government sector showed the largest increase in new hires with 12,300 new jobs. The information sector showed the second largest increase with a gain of 9,600 jobs.
The hospitality and leisure industry posted the greatest decline with 9,700 jobs lost. Professional and business services lost 1,700 jobs and mining and logging lost 400 jobs.
Although Construction has been the leading industry in creating new jobs with a 5% increase over the last twelve months, construction added only 300 new jobs during May.
The tremendous economic diversity in California is shown by the dramatic differences in unemployment rates among the counties.
The five counties with the lowest unemployment rates for May are as follows:
San Mateo 2.4%
Marin 2.6%
San Francisco 2.7%
Santa Clara 2.9%
Sonoma 3.0%
The five counties with the highest unemployment rates for May are as follows:
Imperial 20.5%
Colusa 12.4%
Tulare 8.6%
Merced 8.5%
Sutter 8.0%
Earlier in this issue, I wrote about how difficult it will be to enact a $15.00 per hour minimum wage scale.
For the five counties with the lowest unemployment rates, the minimum wage increase will have little or no effect. For counties like Imperial and Colusa, it will be so dramatic that will be certain to reduce the number of hours worked per employee and number of jobs available.
TUNNELS & TRAINS: Governor Brown's solution to California's water shortage problems is to move excess water from Northern California to thirsty Southern California.
Brown's proposal is to build two 30-mile long tunnels, at an estimated cost of $15.7 billion.
Northern California environmentalists have long opposed any proposal that would take excess water runoff and move it to Southern California. Environmentalists argue that any excess water should be permitted to flow freely to the ocean, thereby protecting salmon populations and other endangered species.
Indicative of the first breakthrough for Southern California water interest was a decision by the U.S. Fish and Wildlife Service and the National Marine Fisheries Service that concluded that the construction of new diversion points on the Sacramento River and the two massive proposed tunnels would not jeopardize the existence of endangered species in the Sacramento – San Joaquin Delta.
The decision marks a major, but by no means a final step in the long twisting path of the proposal which has been in planning for over a decade.
Despite the fact that Governor Brown's High-Speed Bullet Train is currently without a Chief Engineer or a Deputy Engineer, and any certain means of funding the more than $64 billion project, early construction has begun in the Central Valley with opponents labeling the high-speed train as "The train from nowhere to nowhere."
The train's one stable source of funding has been the State's "Cap 'n Trade" program, a tax on refineries and other industries generating toxic emissions. However, the program has failed to meet its revenue goals which have endangered the $500,000 per year commitment to fund the bullet trains construction program.
The State legislature is currently debating how to make the program work and what projects future revenues will fund.
CALIFORNIA HOUSING: As the continuing high cost of housing moves from crisis to disaster, the State Legislature is considering several measures, one of which will reduce the number of "hoops" an affordable housing project must clear at the local level.
The proposed legislation is well-meaning; however, if enacted, will offer a "Band-Aid" to a problem that is on "life support."
Another proposal would create a housing fund by enacting a $75 fee on real estate documents other than those on home sales and commercial property sales. Yet another proposal would create a housing fund by eliminating current mortgage interest deductions taken on second homes.
These well- meaning proposals will do little if anything to solve the housing crisis. If California is serious about providing incentives to build affordable housing, eliminate "all" housing fees and local zoning and environmental restrictions on affordable housing.
DISCLAIMER: This monthly newsletter is posted by Orange Coast Title Company and its family of companies. The opinions expressed herein are solely those of the author and not of management or their employees. Any criticisms, corrections or suggestions are always welcomed at jfseymour55@gmail.com.

SOURCES: LA Times, OC Register, Fresno Bee, Sacramento Bee, San Bernardino Sun, San Diego Tribune, Wall Street Journal, NAR, CAR, NAHB, MBA, CBIA, & CMBA.