What's Hot and What's Not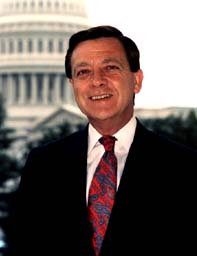 Volume 23 Issue 4
April 2017
---
By:
U.S. Senator John Seymour (ret.)
NATIONAL ECONOMY: The February new jobs report was positive and slightly better than expected by most pundits. According to the Federal Bureau of Labor Statistics, 235,000 new jobs were created in the month of February and the national unemployment rate ticked down to 4.7%.
The revised Gross Domestic Product (GDP) for the final quarter of 2016 was 2.1%. That's up from the originally reported 1.9%. Expectations for the first quarter of this year are 1.5%% and for the year of 2017, they are 2.25% to 2.75% Inflation in February has risen to 2.1% compared to February of 2016 and rose 0.1% compared to the previous month. The 2.1% increase in inflation is the highest in the last 5 years. According to Federal Reserve Officials expectations are that the inflation rate should remain relatively stable for the next 2 years.
According to the U.S. Commerce Department, consumer spending, representing two-thirds of our Gross National Product, rose 0.1% in February and personal incomes were up 0.4% compared to the previous month of January.
All economic data considered, we have a stronger start for economic growth this year.
THE FED WATCH & MORTGAGE RATES: Federal Reserve Chair Janet Yellen said, at a March news conference, that we were nearing the Fed's inflation target of 2% and signaling further rate increases of 0.25% this year.
Clearly, the Feds have shifted strategy gears from extraordinary market stimulation to a more balanced supportive strategy. A new policy of insuring that inflationary growth is limited and kept to approximately the 2% target. The implementation of their strategy is comparable to threading a needle while horseback riding at breakneck speed. So far…so good.
Fed Chair Janet Yellen and her fellow Board members next meet on May 2nd and 3rd. Mortgage rates originally rose after the Fed's rate increase February 1st. Since then, according to Freddie Mac, the rates for a 30-year fixed rate mortgage have fallen back. As of March 24, the rate was 4.14%, down from 4.23% a week earlier.
The Mortgage Bankers Association (MBA) measures the ease or difficulty in qualifying for a mortgage loan. The Mortgage Credit Availability Index (MCAI) rose to 177.8 in February. The Index has gradually increased after its precipitous fall from 800 in June of 2007. However, despite its' gradual recovery, the primary deterrent to home sales and new home construction is the difficulty in loan qualification and broad credit availability.
THE TRUMP ADMINISTRATION & CONGRESS: It has now been 70 days since Donald Trump was sworn in to become President. In my January issue of this newsletter, I said that campaigning is one thing; however, governing is a whole different and larger challenge.
President Trump is our first President without any previous experience in government. Leading the members of congress is far from and, totally different than leading a business organization. President Trump has obviously been most successful when he has had the power to "hire and fire," his employees. He can neither "hire" nor "fire" any member of Congress.
One political "sage" compared the job of leading a group of politicians to trying to "herd cats." A member of Congress answers only to their constituents.
In just 70 days, President Trump has successfully appointed his cabinet with some very well qualified people and his nomination for the U.S. Supreme Court, Judge Neil Gorsuch is about to be confirmed by the U.S. Senate.
However, the downside of the President's first 70 days in office have been his botched Travel Ban Order, the failure of his attempt to "Repeal & Replace" Obamacare, and a widening probe and investigation by the FBI, House, and Senate into alleged ties to the Russians and his campaign for President.
The political fallout has seen his public approval ratings drop from 47% to 38% in just 70 days. That's the lowest approval ratings of "any" newly elected President since polling began.
At the risk of playing "Monday Morning Quarterback," it is my opinion that the "botched" rollout of the Travel Ban was a result of not getting any "feedback" from the American people nor the public agencies that would be responsible for administrating the Executive Order.
The failure of "Repeal & Replace" Obamacare was a result of not telling the American people what his plan contained and getting at least 60% of the voters polled to approve his "specific" plan. Only 17% of American voters polled, approved the President's plan. Secondly, the President "shunned" the Democrats in Congress in asking their help to "fix" the known faults of Obamacare.
President Trump's most serious failing has been his temperament. "Tweeting" is a tremendous positive means of communicating with his political supporters; however, President Trump's "venting" and "condemnation" of those who would disagree with him is destroying his ability to lead.
President Trump's most recent "tweeting," blaming the "Freedom Caucus" for the failure of "Repeal & Replace" Obamacare, is politically naïve and sophomoric.
The Freedom Caucus is the outgrowth of the Republican "Tea Party." This Caucus should be respected as President Trump's closet political ally, not an enemy. Threatening your political allies is no way to build consensus. President Harry Truman had a sign on his desk that read, "The Buck Stops Here." President Trump must learn to take responsibility for his failures and give credit to others for his successes.
President Trump needs to learn from one of his self-proclaimed role models. President Ronald Reagan. Reagan did not have the luxury of having a Republican majority in the House. However, he quickly built a political "bridge" to the then Democratic Speaker of the House, Tip O'Neill. Reagan courted, cajoled, and became friends with O'Neill. As a result, Reagan didn't get everything he wanted; however, in his own words, he got 70% of his agenda approved.
President Trump has an ambitious agenda, Healthcare Reform, Tax Reductions & Reform, Immigration Reform, $1 trillion Infrastructure plan, and foreign trade.
It is sad that President Trump hasn't had the proverbial "Presidential Honeymoon." Hopefully, he will overcome his shortcomings. America needs him to succeed and he can Make America Great Again!
NATIONAL HOUSING: Historically, the production and sale of housing has represented 19% of the total Gross National Product (GNP). In 2016, the total spending on housing had dropped to 15.6%, draining over $300 billion from the U.S. economy. The homeownership rate as a percentage of U.S. families had fallen to a 50-year low of 63.7%. That's down from a high of 69.2% in 2007. According to the National Association of Homebuilders (NAHB), each newly constructed home contributes three new jobs.
Dr. Ken Rosen, Real Estate Professor, U. C. Berkeley, believes that overly restrictive real estate lending standards for prospective homeowners and home builders is the primary cause for the "sluggish" housing market and the suppressed levels of housing inventories for sale.
"If lenders were to ease credit standards back to their early 2000's levels, that could jump-start home purchases and construction activity," said Rosen.
No one wants to see a repeat of the overly lax lending standards of the 2006 – 2008 era; however, the lending standards "pendulum" has swung too far and needs to return to more reasonable standards.
One criteria for reasonable standards is the homeownership loan default rate. According to the Urban Institute, a highly respected non-profit think tank, the home loan default rates in the early 2000's was 12%.; however, in the third quarter of 2016 the home loan default rate had fallen to just 5.1%. --- a level that indicates that home lenders aren't making loans to thousands of people who pose little risk.
NATIONAL HOUSING SALES: According to the National Association of Realtors (NAR), existing home sales retreated by 3.7% in February compared to the previous months' increase of 3.3%. Despite February's decrease in sales, they were still 5.4% higher than February of 2016.
The median-price for all existing homes sold in February was $228,400, up 7.7% from February of 2016. The total unsold inventory was a 3.8 months' supply. That's an increase of 4.2% from the previous month.
As a percentage of total sales, all cash sales were 27%. First-time homebuyers represented 32% of total sales, and 7% of February's sales were foreclosures or short sales.
New home sales were up by 6.1% in February, according to HUD and the Census Bureau. Unsold inventories of new homes have grown to a 5.4 months' supply, at the current sales pace.
CALIFORNIA ECONOMY & STATE GOVERNMENT: The state's Economic Development Department reported that 22,900 new jobs were created during the month of February. The state's unemployment rate was 5%, down from 5.2% in January.
Trade, transportation and utilities posted the largest job gains for the month, while mining, logging, manufacturing, and financial activities posted the greatest job losses.
The five counties with the lowest unemployment rates were San Mateo 2.8%, Marin 3.0%, San Francisco 3%, Santa Clara 3.5% and Orange 3.7%.
The five counties with the highest unemployment rates were Colusa 22.8%, Imperial 18.4%, Plumas 13.1%, Merced 12.4%, and Tulare 12.1%.
Sadly, California is quickly becoming the poster child for a state that is home for the very rich and the very poor. If you average the five lowest and highest unemployment counties shown above, the results are that the five lowest counties average a 3.2% unemployment rate compared to the average of the five highest counties with 15.76% unemployment.
26.4% of California families live below the federal poverty level. One of three Californians is on Medi-Cal, assistance for the poor.
One bedroom apartment rents exceed 30% of median incomes.
Only 31% of California families can afford to buy the median priced home and that is after a $10,000 down payment and requiring an annual income of $100,800.
Perhaps our state's political leaders could spend more time and devote more of our tax dollars on improving the economy for entry level and mid-level workers rather than Climate Change, Sanctuary Cities, and attempting to eliminate "cow farting."
FREEWAYS, HIGHWAYS & BRIDGES: If he can't be the Bullet Train Engineer, he'll go down as the King of The Highways. Governor Jerry Brown has proposed a $52 billion transportation funding package to repair California's crumbling infrastructure of highways, freeways and bridges.
$5.2 billion per year in new and increased taxes and fees are proposed to pay for the program. New taxes would include a $100 annual fee on electric cars and a proposed $65 annual fee on all other vehicles. Taxes on diesel fuel would be raised by 4% and the excise tax would be increased by 20 cents per gallon.
Estimates are that the gas tax increases will cost the average California motorist an additional $17 per month.
The California State Transportation Agency estimates that currently California has a $130 billion backlog in repairs to state highways and bridges. The ambitious plan was announced earlier this week and plans to be rushed through the legislature and voted on before April 6 when the legislature takes its' spring break.
The ambitious tax proposal should cause even the super-majority of State Senate and Assembly Democrats to take pause and closely examine this proposal. I smell a "Bullet Train" somewhere….. Since the federal government has all but blown apart the California Bullet Train with denial of a $642 million grant, perhaps Governor Brown could ask that the grant be approved for other transportation uses like the repair of highways, freeways and bridges. Additionally, Brown could request funding from President Trump's $1 trillion Infrastructure Program.
On a proportionate share basis, California should be entitled to 10% or $100 billion of the $1 trillion program. Of course, Jerry Brown would have to retract some of the negative political rhetoric he has used on President Trump. Do I recall that someone once said "Politics makes for strange bed fellows?"
CALIFORNIA HOUSING: The California Association of Realtors (CAR) reports that sales of existing homes sold in February were down by 4.7% compared to January; however, they were up by 4.9% when compared to January of 2016.
The median price of a home sold in February was $478,790. That's down 2.2% from the previous month but up by 7.6% compared to February of 2016.
Unsold inventories in February rose to a 4.0 months' supply compared to 3.7 months in the previous month.
California's current and ongoing affordable housing crisis continues to plague the lower and middle income families. One recent proposal out of Sacramento is to increase the cost of recording document fees by $75 each and use the proceeds to fund affordable housing. The proposal would raise $300 million to $500 million annually.
Having been involved in the affordable housing issue most of my professional life, I believe that the document fee proposal is like putting a band-aid on an arterial rupture.
Alternatively, if the Governor and State Legislature really wanted to apply a fix that would make California housing less expensive, mandate that no building fees, local or state can be charged for "affordable" housing. That proposal would automatically reduce the cost of a home by $20,000 to $40,000 per unit, depending upon location. Secondly, grant an environmental review exemption for all affordable housing developments. That would save another $10,000 or more per affordable housing unit.
Legislators and the Governor would whine that the "environmental" special interests would object. I would argue that the State Legislature and Governor have waived environmental reviews for sports stadiums and other projects and they should waive the same reviews for affordable housing for California's poor and middle income families.
DISCLAIMER: This monthly newsletter is posted by Orange Coast Title Company and its family of companies. The opinions expressed herein are solely those of the author and not of management or their employees. Any criticisms, corrections or suggestions are always welcomed at jfseymour55@gmail.com.

SOURCES: LA Times, OC Register, Fresno Bee, Sacramento Bee, San Bernardino Sun, Desert Sun, San Diego Tribune, Wall Street Journal, NAR, CAR, NAHB, MBA, CBIA, & CMBA.